Cota 45—Rediscovering Sherry
Ramiro Ibáñez is stripping away artifice to showcase the chalky terroir of Jerez
Sherry ranks up there with Riesling and Retsina as one of the most intense and polarizing wine categories. I admit that after being intrigued by Sherry on an intellectual level I eventually was turned off by the high alcohol levels and difficulty pairing with of most of the food I ate. I knew it was a region with special terroir and history in danger of being lost to changing tastes, but my own taste was among the many that had moved away from the boozy, rich wines that had come to dominate Sherry beginning in the late 19th century with the so-called solera style.

However, I have been totally rediscovering Sherry through the wines of Ramiro Ibáñez. His

Cota

45

project has stripped away the artifice of the solera style and showcases unfortified wines from Sanlúcar in a way that is more akin to Burgundy. This puts the focus on albariza:the chalky soil that coats everything in Jerez from vineyards to cars to suit jackets with a fine layer of white dust. He and others are leading a growing movement that may well save Sherry. I really want to reintroduce everyone to the region, and Ramiro Ibáñez has the potential to do what Marcel Lapierre did for Beaujolais or Frank Cornelissen did for Etna. 
It was the British who drove demand for the opulent style of Sherry that most of us are familiar with. And while this created a huge boom in the area in the late 19th century, the dominance of the big Sherry houses also destroyed much of the local viticulture. While the rest of Europe was fueling the Golden Age of Sherry with demand for fortified Palomino Fino and Pedro Ximenez, locals in Jerez were still drinking unfortified wines. These were made from not just Palomino but over 100 other  local varieties that are now nearly extinct.
Ramiro Ibáñez and a group of six other winemakers formed a group called 'Manifesto 119' that is trying to preserve many of the 119 varieties that existed in Jerez before they were nearly all ripped out in favor of Palomino. You can taste grapes like Perruno and Uva Rey in the Ramiro's resplendent Agostado 2016.

Palomino is nevertheless a beautiful grape with the transparent delicacy to express nuance between the different types of albariza and the different pagos, or vineyards, that Ramiro is passionate about. The winemaking is unadorned, and everything ferments in used manzanilla barrels. To minimize fruitiness, Ramiro used no temperature control in his cellar. The barrels are not topped-up, meaning that a layer of flor forms naturally, just as in the sous-voile wines of the Jura. Even with a light touch in the cellar these are wines with very unique flavors. But Ramiro has such an eye for detail that they are precise and graceful: words I would rarely have used for Sherry before discovering

Cota

45

.
The idea of showcasing terroir over technique; vineyard work over cellar work; this has brought renewed life to many wine regions from Champagne to Chianti. Ramiro is still an outlier but he is also a leader of a movement that has already caught fire. They were the spark for me; I think they'll light you up as well.
Cheers, 
Jonathan Kemp

*For those interested in learning more about Sherry and the new wave of Jerez winemakers, don't miss the Feria En Rama on November 6th at the Chelsea Hotel.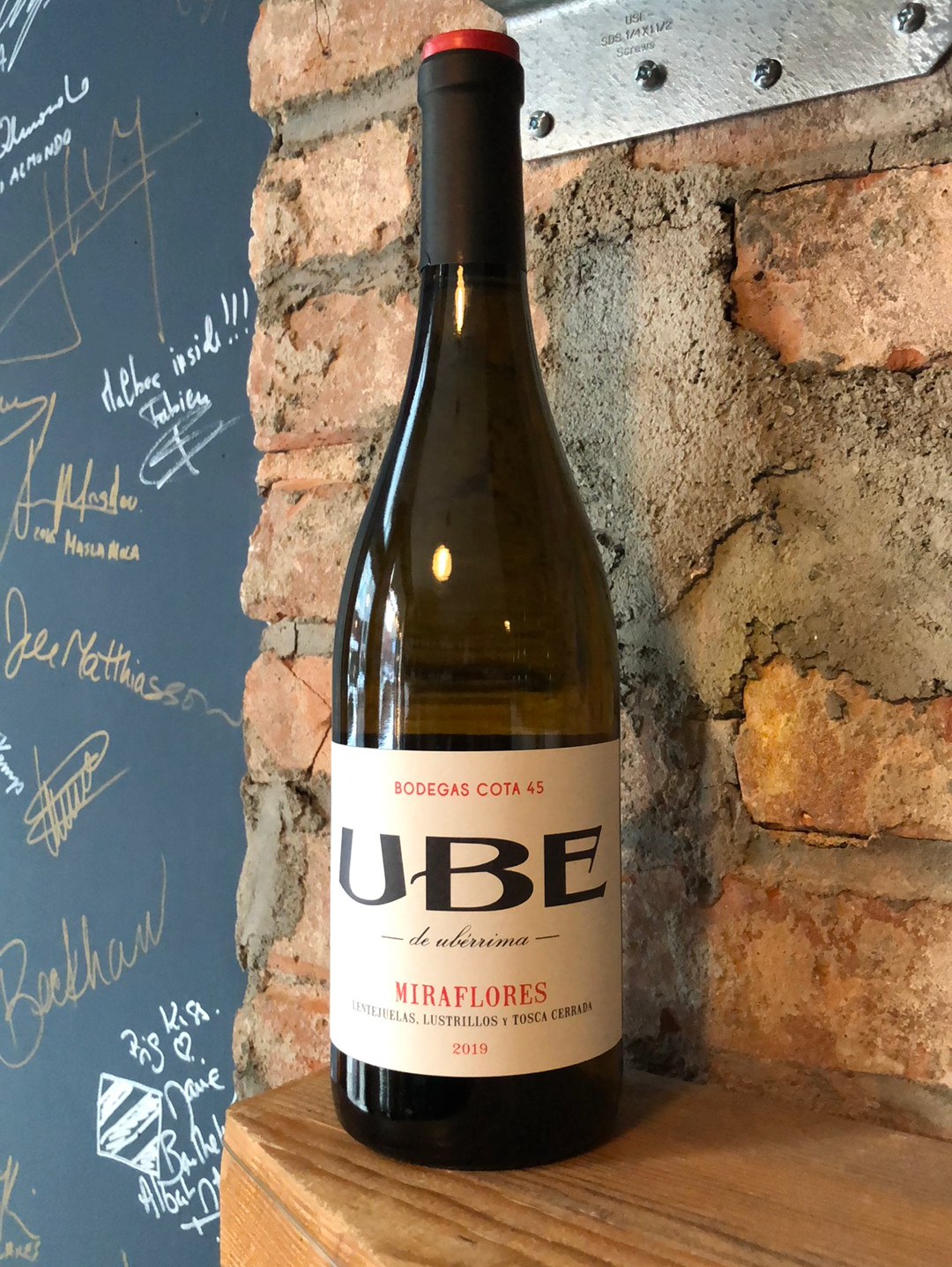 Bodegas

Cota

45

"UBE" Miraflores 2022
Miraflores is the entry point and the wine to try from

Cota

45

if you are at all curious about the unfortified Sherry renaissance. It is consistently a wine that lights up all the neurons in any wine geek's twisted brain. There are two distinctive features of Jerez this wine imparts: albariza (chalk) and flor. There are three distinct types of albariza in the Miraflores vineyard—Lentejuelas, Lustrillo, and Tosca Cerrada, all important in building the structure and profile of this wine. The flor forms naturally and imparts a subtle, golden, nutty top note. This is complemented with steely lemongrass and ripping acidity. The delicate but firm through-line of briny chalk brings it together into a wine of lively tension and immense beauty. It is as finessed as Chablis and as unique as Jura Savagnin. What more could any wine lover ask for? -Jonathan Kemp
Bodegas

Cota

45

'Maina' 2018 (extremely limited)
'Maina' is a north-facing vineyard of old Palomino vines near the Atlantic. It is planted on Tosca de Barajuelas, the albariza chalk that is the most rare and most prized. Barajuelas is known as the 'deck of cards' for the way it is layered, and it is full of marine fossils. Wines planted on Barajuelas, like 'Maina,' are special because of a bewitching mixture of power and finesse. 'Maina' spends two years on the lees and additional time in bottle before release. Fermented and aged in old manzanilla barrels with no temperature control. Not topped up, so has naturally occurring flor. This wine is intense but also able to show off many details and layers with a Chenin Blanc-like verve. Apple flesh, nutmeg, and a spicy sizzle on the finish. -Jonathan Kemp
Bodegas

Cota

45

"Agostado" 2016
Agostado is a taste of bygone Jerez. Nearly extinct varieties Perruno and Uva Rey are made in an ancient, pre-solera style of Palo Cortado. Late harvest grapes are fermented in big 500-liter bota for 26 months, during which time flor forms and then dissipates naturally. Luxurious and lush, it has notes of fresh sultana fig and finishes with a salty golden sizzle. It's so thrilling to enjoy the vigor and depth of great Sherry without any trace of fatiguing, headache-inducing torpor. This wine is pretty bulletproof after two-plus years of oxidative aging, so it's great to open and sip over the course of a week or more. That's an easy way to justify the price, but its fair to say that even if you drink it in one go $75 gets you one of the most rewarding wines I've come across recently. It will undoubtedly turn heads at any dinner and be a perfect complement to cheeses and satiating fare. Only 1500 bottles made. -Jonathan Kemp
---